Garage Door Remote Clicker
Back To Our Services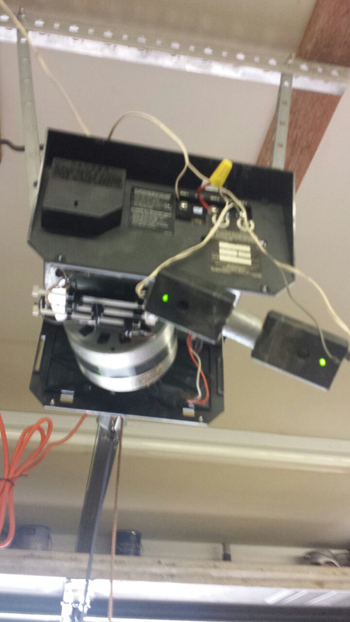 We definitely have you covered when it comes to garage door service at Garage Door Repair Brentwood. We offer all the services that you expect a garage door company does. We install garage doors as well as openers and remotes. We repair garage doors and their various working parts. We help to service garage doors and garage door parts so that they last longer. We make sure that we have all the name brands that come with the latest in technological features. We also make sure that we have brands and products at every price point to suit every budget. If it is about a garage door then we know about it.
The garage door and its working parts is an important if not forgotten part of your home.
The garage tends to be not only the keeper of the car, but lawn care items, holiday decorations, sporting goods equipment, and anything else that doesn't fit in the house. Sometimes there is so much other stuff that the car doesn't even get parked in it. Whether your garage serves as a storage shed or it actually holds the car, it is also an entry to your home. Your garage door should be sturdy and protect its contents. It also has to be secure enough to keep your home safe. At Garage Door Repair Brentwood we understand these needs and security is our focus.
We have the doors and the openers and remotes that get the security job done. We can recommend the right products for you. You can trust that that recommendation comes with the most up to date information available on the products we carry. We will let you know during this process not to forget the importance of the garage door remote. If you have a remote for your garage door opener then it should work every time you press its button. It serves as your easy access to your home and provides safety so you can get it and out in your garage. If your remote doesn't work every time, call us.
We provide garage door remote repair and garage door remote replacement to ensure that your remote gets you in when you need to. We carry Multi Code, Clicker, Liftmaster security, and Genie Intellicode remotes. We also service them. Sometimes more than just a change of batteries are required to get your remote working again. If this is the case with your remote then we are here for you at Garage Door Repair Brentwood.